So during my first and only wedding dress shopping trip, I asked three of my potential bridesmaids if they would be a part of my wedding party. I have pinned tons of wedding ideas, so I decided to use one of the pins I found as part of my asking. Now I am not the best DIY person, though I am trying to be more into it for my wedding.
I went to Michaels and bought wooden boxes, bunches of bridal stickers, glow rings, tissue paper and pens. I think they turned out pretty cute.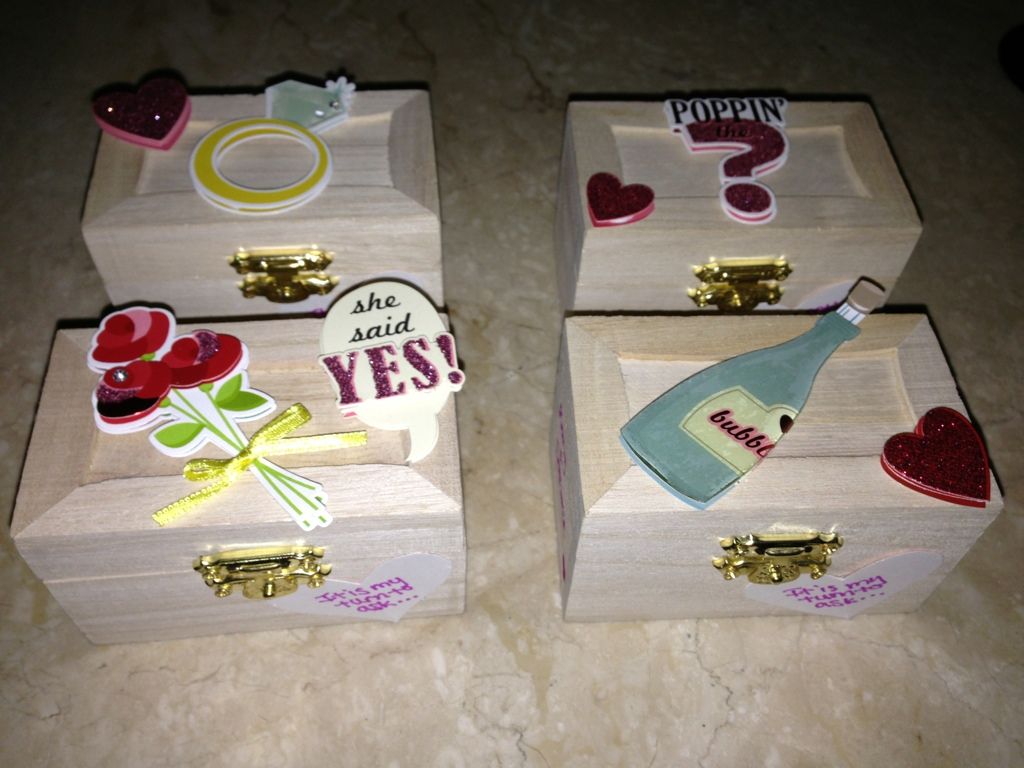 What you can't see is the sides where I added my wedding date and my fiance's and my names. Here is a picture of the Maid of Honors box up close (get your mind out of the gutter).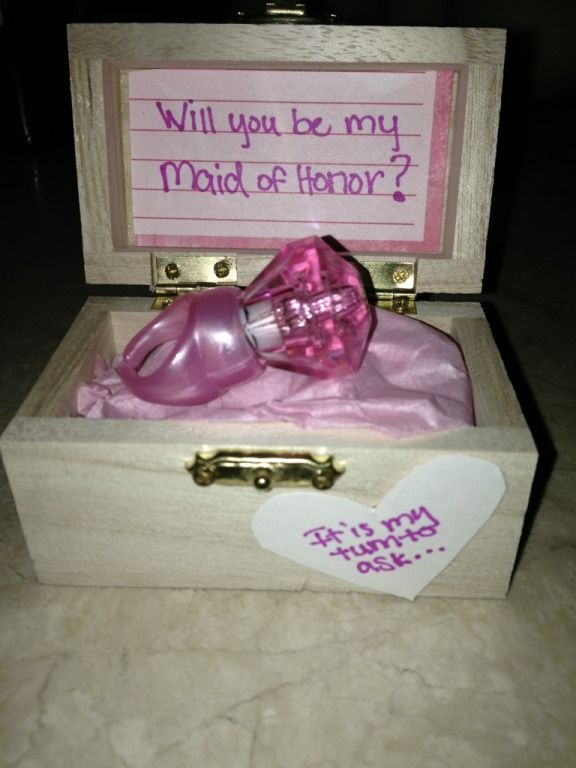 I am happy to report that all four of my girls have said yes!