So I have been wanting to write a post for a few days now, but alas I have been sick. Like really sick. I never get sick and this one actually took me down for the count. I was going to make these delicious golden graham s'mores bars for you guys, but being sick, no one will want to eat them. I wanted to try out some new recipes I have found and altered more to my liking, but I have been sick.
This is basically how I spent the last two days...with this little guy, Walter.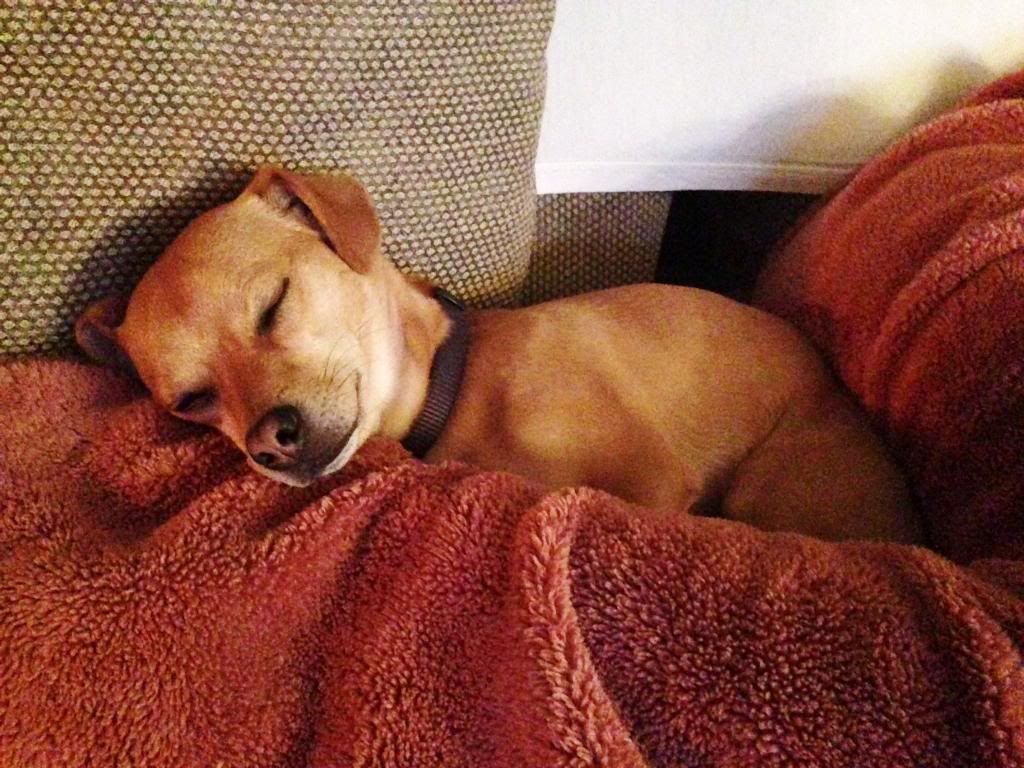 Walter, is my chiweenie puppy (Chihuahua and Dachshund mix). He just turned a year in December and we got him from the Truckee Humane Society when he was 6 months old. He is the best thing to come from 2012. Even when he is naughty and chews on his mommy's couch.
I did get to celebrate my amazing friend Nathalie's birthday on Sunday before getting sick. We went to Charlie Palmer Steakhouse for a free dinner. Yes, you heard that right, it was free. See she works at the Grand Sierra Resort at this bar club, and as a birthday gift they comped our meal. It was soooo good. I didn't even take any pictures. Must have been the sickness sinking in or the large amounts of wine we all drank that night.
Anyways, I hope to actually cook something, take pictures of it and post it here when I won't get my boyfriend sick from making dinner.